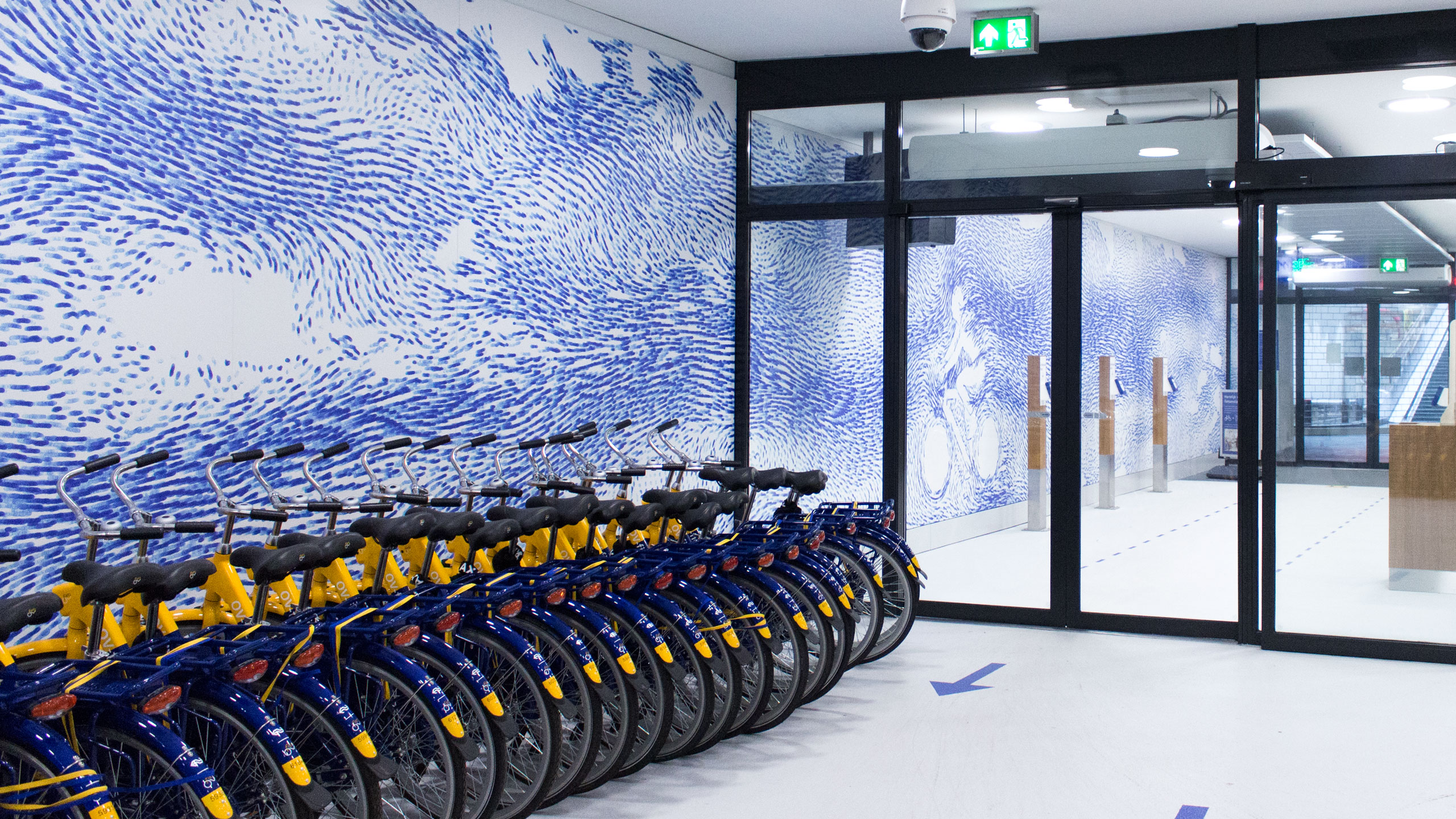 December 5 2020
Bicycle parking garage Zwolle: against the headwind
A brand-new underground bicycle parking has been opened at Zwolle railway station. Silo developed a spatial identity that creates a strong connection to the city. The result is a cyclist pedaling against the wind, created from hundreds of thousands blue fingerprints.
The city Zwolle and its surroundings are a cyclists paradise. On average, the inhabitants of the region bike no less than 1,001 kilometers per year. This makes Zwolle and the Overijssel province a frontrunner in the Netherlands. And nowhere else will you find as many beautiful cycle routes as around Zwolle.
The parking facility is therefore an essential upgrade in the facilities. With space for 5,800 bicycles, it is the largest parking facility outside of the Randstad. Not surprising when you consider that Spoorzone Zwolle is one of the fastest-growing public transport nodes in the Netherlands.
The parking's spacious layout and abundant light ensure optimal functionality, comfort, and safety. With visual impact at a location where you least expect it, we create added value to the experience of space.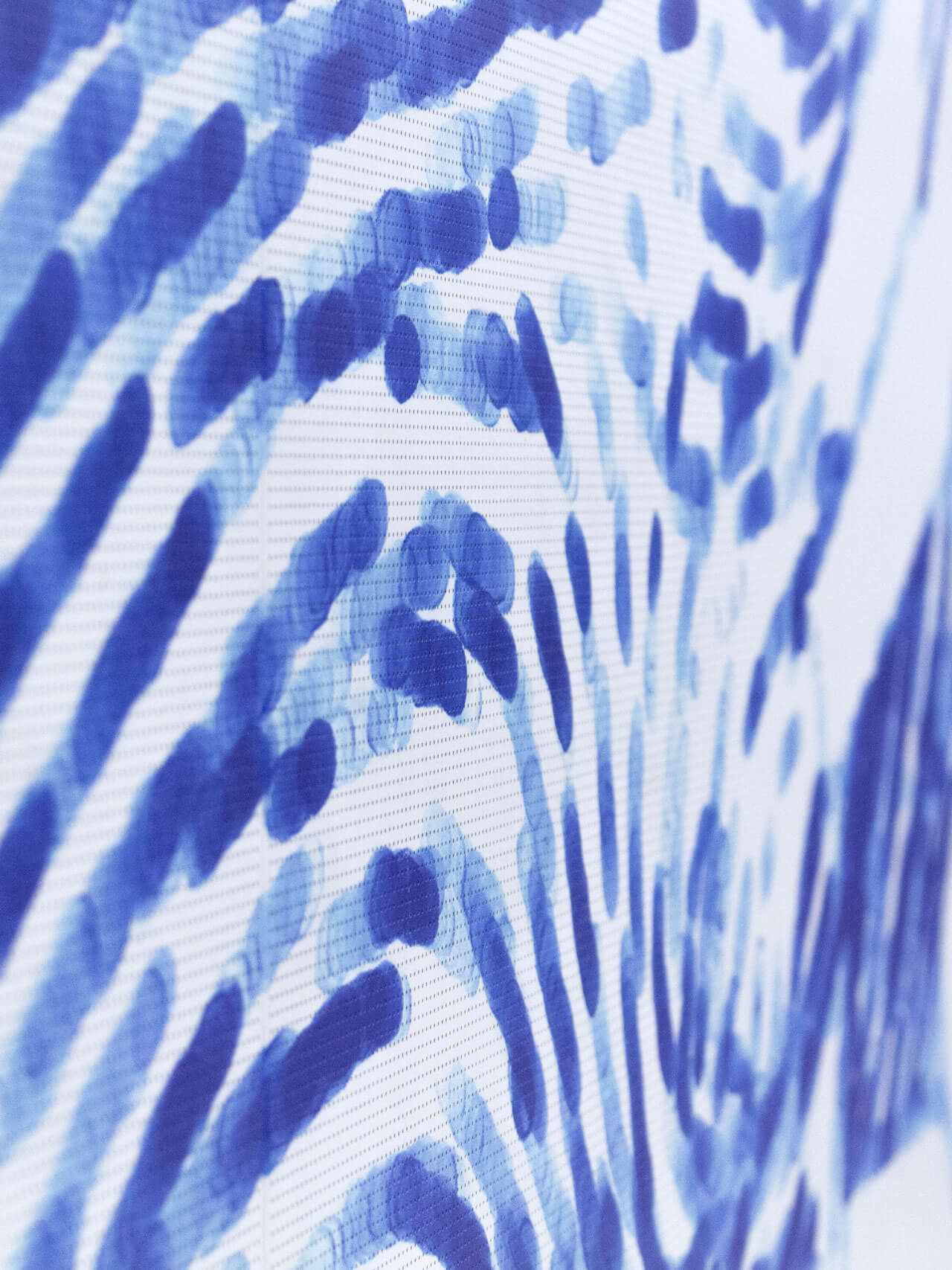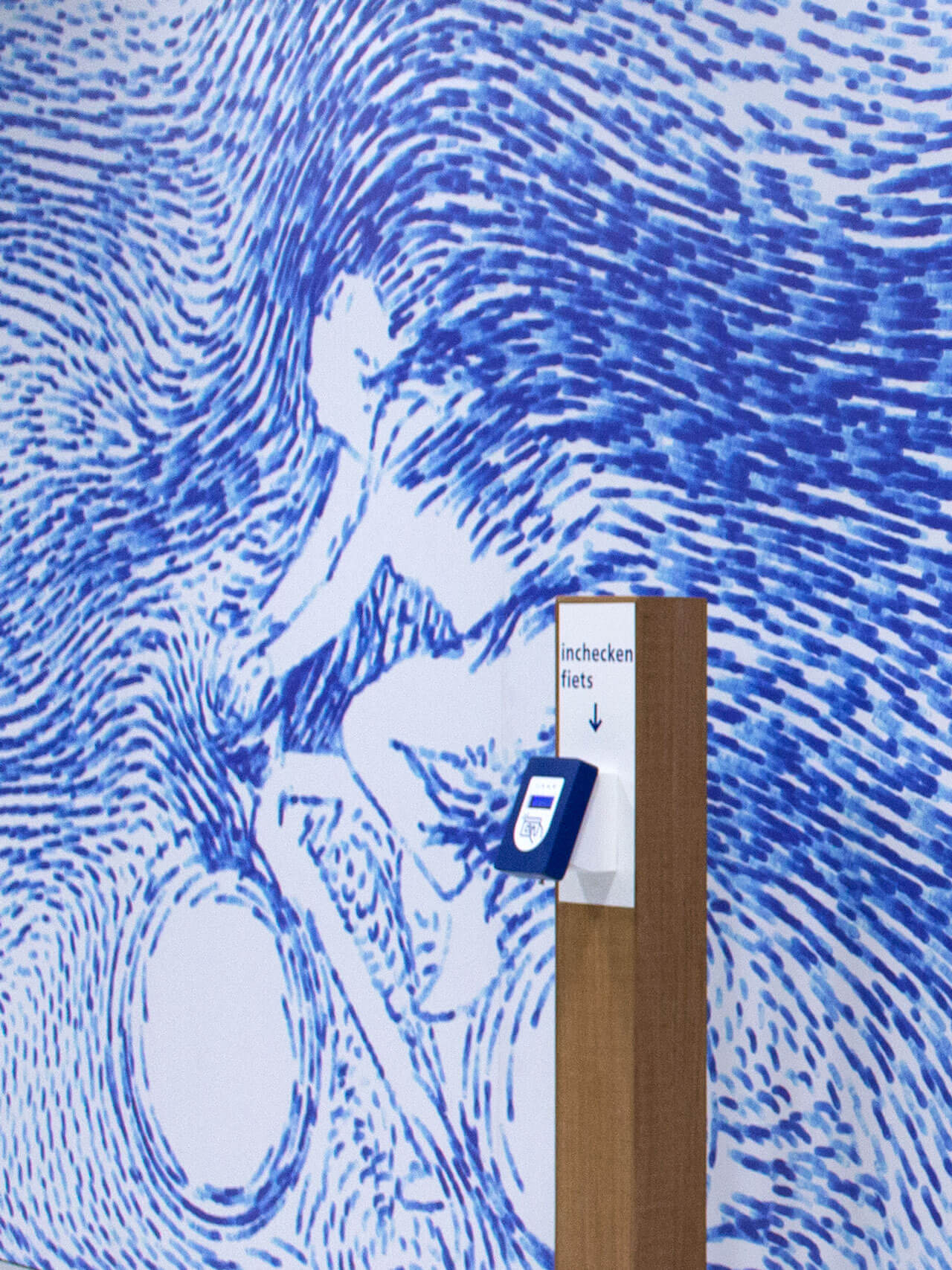 The spatial identity tells the story of a solo cyclist, defying the elements. What you see is the airflow around the cyclist, translated into blue fingerprints. This refers to the nickname of the people of Zwolle: blue fingers. Legend has it that when Zwolle sold a chime to a neighboring city, the citizens got blue fingers counting the copper coins they received as payment.
The bicycle parking was designed by Kraaijvanger Architects and built by Boskalis.